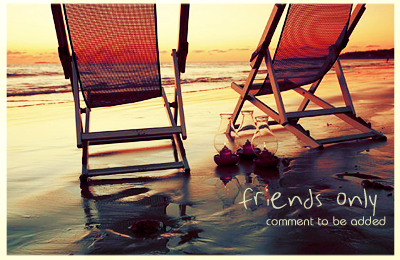 Friends only.
Leave a comment to be added.
My bitchings, flailings and bawlings are all here so you're warned.
Current Mood:

chipper
Current Mood:

amused

Current Music:

Mamma Mia OST - Lay All Your Love On Me
What's the best way to mend a broken heart?
1) Write everything down. Burn that paper away. Either, you could keep it somewhere and laugh at it 10 years later.
2) Cry. Let it all out.
3) Ice cream.
4) Happy things.
5) Fandom.
6) Watch some sitcom series.
7) TIME, TIME DAMMIT TIME. You probably won't remember his name 50 years down the road. (unless he's your password)
8) Work. Indulge in work. Proof that you're better without him/her. You would have gotten over it by then.
9) The will to get over it. The confidence in yourself.
(rather offbeat for me to answer this on my birthday)
Current Mood:

sleepy

Current Music:

NEWS - Towairo no Koi
Current Mood:

happy

Current Music:

care - KAT-TUN


I was supposed to be freaking mugging for UT3.
In the end I woke up at 2.22pm and dragged my feet down to Suntec. Managed to reach when the cosplay competition starts. Saw some logically acceptable cosplays too. I shall keep a look out for it on sgcafe :3
On the other hand, I was fed philosophy in the mornings till 3am or 4am. My brain's drained and I don't look forward to tomorrow's module. :\
On the way I was like "Hell yeah, shopping for Lelouch doujins and etc!~" I wanted to spend SGD20 only even though I know it's impossible. :\ Spent SGD69.90 to be exact. Got out of that place asap, I mean. What if I continue spending?!
(
It's not impulse buy, it's accidental but necessary spent.
Collapse
)
*public post and edited.
Current Mood:

accomplished

Current Music:

Arashi: One love